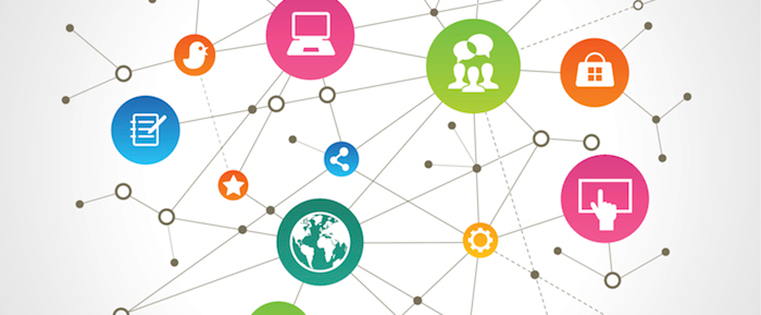 B2B Executives Lists
B2B executives are busy professionals who have to spend most of their time in converting business contacts into long-term partners or yielding links. In order to do the same thing as a B2B professional, you will need a list of Business executives looking for expansions, mergers, contracts, deals and fruitful professional relationships.
If your business relationships today include just customers and suppliers, you can add vendors, distributors, decision makers, staffing professionals and other profiles to the list.
Why choose B2Bdatapartners
To keep your operations running smoothly thereafter, you will need a foolproof source of B2B contacts – which implies that you need more records, and consequently more real-time servicing to keep it useful.
Even if you may already have a large database of B2B contacts, you will be requiring regular administration and management of it, especially to maximize the percentage of deals from it, and minimize the number of cold or outdated leads.
Our Business Executives Lists always include the following details:
Industrial SIC codes
National Change of Address references
Zip Codes/ZIP4
Email IDs
Fax details
Job roles
Specializations
Work time contacts
In order to find out these details accurately, our experts channelize research through your niches before catering the needful.
Our experts engage in continuing research through:
Government database searching
Marketing Seminars/Web marketing forums
Application-based campaigns
Opt-in email campaigns
Field surveys
Annual report analyses
These are conducted not only to see to the availability of leads, but that the quality of these records is impossible to be challenged – by which we ensure that your database will have 80-90% conversion probability in real-time testing! If you require more details on any of our services,
Creating Business Experience According To Client Anticipation – Resourceful B2B Industry Lists
In order to foster growth in the field of Online Marketing, making use of exceptionally tailored and frequently updated Business to Business (B2B) Industry List is a must. Recognized as one among the leading B2B Email Lists providers, B2B Marketing partners take immense care to offer Data Management solutions that are most recent and can cover up requirements of all business sectors.
Making use of various verification methods, our experts guarantees to deliver contact details and individual information that are of high quality and can easily afford profiting leads and increasing Return on Investment (ROI). We are apt for any business holder, irrespective of large scale or small scale and can offer B2B Industry Lists that can instantly capture targeted market. Thus stay tuned with us to expand your business worldwide.
How to Find the Right B2B Partner for Your Business
In the early days of your small business, you might find it easier and more cost effective to do everything yourself. As you grow, you'll likely need the help of a business-to-business (B2B) vendor or partner to accomplish tasks like accounting, shipping, manufacturing and marketing.But you can't just make a deal with the first vendor you come across. After all, this company will play a role in your operations, and you have to be sure you can entrust it with an asset as valuable as your business. Business News Daily asked business leaders for advice on finding and maintaining the best B2B partnerships.
Factors to consider
Whether you come across a potential vendor through your own research or due to someone's recommendation, you'll need to determine if the company is a good fit for your business. Our sources advised asking vendors the following questions to get a better sense of who you'll be working with:
What kind of experience do you have in our specific industry/sector? Any potential business partner you consider should have a great track record. Depending on what kind of vendor you're looking for, you'll want to find out how much they know about working with businesses in your field, or how much they know about the specific task you need them for, said Gregg Landers, director of the growth-management-consulting team for CBIZ MHM, a business-consulting company.
Do you have existing, long-term, collaborative B2B partnerships, and if so, what is the average partnership length? Longer-term relationships show a commitment to helping business partners develop, rather than just engaging in transactional arrangements, said Doron Cohen, CEO of B2B matching platform Powerlinx.
What is your current client load? Landers noted that a company with a lot of partnerships in play might have a more "transactional" focus. If you're looking for a partner to help you carry out high-priority, time-sensitive tasks, you may want to avoid signing on with a vendor that's juggling you among dozens of other clients.
"[Find out] if they have availability for your work," Landers said. "It's not uncommon for [some] third-party services to take all the sales they can and end up overscheduling."
What kinds of growth, innovation or improvements have you helped other business partners achieve? If possible, Cohen recommended asking for specific examples or case studies of previous clients. This will help you learn whether this service truly acts as a partner and introduces new ideas and ways of doing business, or if it simply provides an off-the-shelf service, he said.
Can you connect us to any of your current or former clients as references? Yes, you can read online testimonials and ratings, but there's nothing like having a conversation with someone who's been in your position with this company. Eric Casaburi, CEO and founder of Retro Fitness gym franchise, said you should learn as much as you can about the experiences of a vendor's previous and existing clientele.
Finding a great B2B partner
Think you're ready to make a deal? Here are a few more tips for forging and keeping a successful partnership.
Define and explain your own objectives. The first step in establishing any kind of business partnership is clearly defining your objectives. What do you hope to accomplish by partnering with this company, and will a partnership truly benefit both of you?
"Often partnerships fail because each party did not clearly understand the other's core objective," Cohen told Business News Daily. "If you can't clearly explain your goal, how can you expect someone else to help you achieve it?"
"You need to figure out what's important to you before you start talking to vendors, and really figure out what they prioritize in terms of what they deliver to customers," Landers added.
Consider the other side. While you need to find the best partner or vendor for your needs, it isn't all about you: Any B2B deal should benefit both parties in some way. Cohen reminded small business owners to take the time to understand the other company's goals and how your proposal can assist them.
"This allows you to approach them with a win-win solution," Cohen said. "Be prepared to explain your business model and objectives [too], as it is often assumed that each party already knows more than they do about the other party."
Talk to other small business owners. If you're entering your first business partnership, you may not know all the ins and outs of working with another company. Talking to other business owners in your industry who've had successful B2B deals can help you navigate some of the trickier situations that may arise.
"The Internet puts so much information at your disposal, but the best research in small business is to get your foot on the ground," Casaburi said. "Talk to people who are doing what you're doing, and start there. As long as you're not [direct] competitors, others will often help you."
Find the right balance of quality and price. Small businesses are often working with limited budgets, and many decisions come down to cost. Though price is always a factor, in many cases you get what you pay for, Landers said, so you have to consider the overall value of the deal to your business.
"If it's a critical element that you're going to outsource or [you want to] use a vendor to develop something that gives you competitive advantage, you may not always want to have the lowest-price provider," Landers said. "If it's a less-critical support [role], price is more of a factor. Understand where your value is."
Continually revisit your supply chain. Businesses are not disparate entities, but rather complex ecosystems, requiring strong leadership to keep all vectors pointed in the same direction, said Joe Humm, vice president of global sales at quality management systems software company Sparta Systems. Creating this harmonious environment that tightly connects suppliers, manufacturers, operating plans, forecasts, logistics, and the likes can be done. However, organizations often overlook one of the biggest threats to success there is: quality.
"Organizations [need] to gain the 'bird's eye' view of quality across their entire supply chain, and to make the necessary adjustments to ensure poor quality does not disrupt their end-to-end supply chain," Humm said. "[They should] have open and honest conversations with their suppliers and CMOs such that they are using data to maintain objective dialogue about their quality related performance, and the next steps they should collectively be taking to replicate successes or fix issues."  
Build a trust-based relationship. As with any type of partnership, trust is necessary for a B2B deal to work. Casaburi said you need to be able to trust the people you're shaking hands with, and that only happens when you take the time to build a solid professional relationship.
"I've found that old-school relationships really flourish through good and bad times because of trust," he said. "You need to believe in your partner and treat them like a partner."
In B2B, Bigger Isn't Necessarily Better
The strategy of many business-to-business (B2B) companies is often to go after the biggest accounts they can get and ignore the little guys. But as the old adage goes, bigger isn't always better. One Long Island, N.Y., CPA firm believes a company can achieve better results by accepting startups and smaller businesses as clients.
CFO Consulting Services, a firm that provides part-time CFO services to small- and mid-size businesses, advises B2Bs not to turn away a client because of its size. Successful B2Bs rarely turn down smaller accounts because they know these clients can be just as beneficial as larger ones. Rather than focusing on landing that one big account, companies should take on more, smaller accounts: Though they may not bring in a lot of revenue individually, the combined dollar amounts will add up substantially.
Lawrence Teicher, founder of CFO Consulting Services, said that smaller businesses tend to be run by more personal, accessible executives, making it easier to work with them.
"It's always good to do business with a company that you can form a healthy relationship with," he said.
The Business of Helping Businesses
Is 2016 the year you finally start your own business? If so, launching a business-to-business (B2B) company is worth considering. Aspiring B2B entrepreneurs can use their skills to help other businesses grow along with their own. Of course, you'll need a great idea to get you started on your startup journey. Here are 18 smart B2B business ideas to inspire your entrepreneurial spirit this year.
CHARITY UNIVERSITY
SOCIAL NETWORK
CHARITY UNIVERSITY
eshoardl Rajshahi division team
eshoardl Rangpur division team
eshoardl Barisal division team
eshoardl Shylhet division team
eshoardl Khulna division team
eshoardl Comilla division(proposed) team